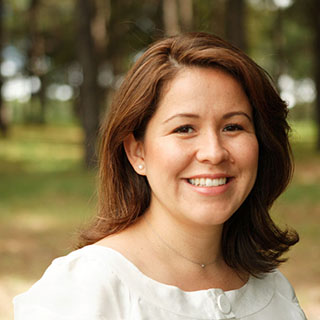 Dr. Elizabeth Seeley-Wait
Clinical Psychologist; EdM (Harvard), MS (ClinPsych), PhD (ClinPsych)
Elizabeth is a clinical psychologist and internationally published researcher. Elizabeth holds several degrees including a Masters degree and PhD in Clinical Psychology (University of Massachusetts) and a Masters degree in Human Development (Harvard University). In 2007, she was selected to spend a year furthering her experience as a Fellow at the Department of Psychiatry at Yale University. She has been treating people of all ages for over 15 years.
Elizabeth has presented in many seminars and conferences in national and international forums and has been invited to become an Honorary Fellow at Macquarie University. Elizabeth is also published in a number of scientific journals and is active in research and community health projects. She is passionate about working in a manner that is evidence-based yet tailored for the individual. Elizabeth is the principal of The Western and Northern Sydney Psychology Clinics and The Children's Psychology Clinic (www.childrenspsychologyclinic.com.au) and sees people of all ages.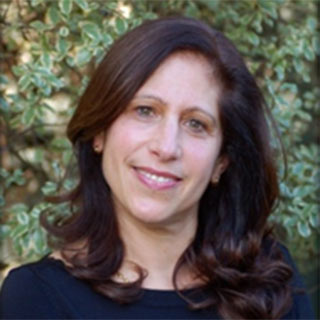 Ms. Anne Monteiro
Psychologist; BA(Psych), MA(Psych), MAPS
Anne holds a Bachelor of Arts in Psychology from the University of New South Wales and a Master of Arts in Psychology from the University of Sydney. She has worked as a psychologist for over 20 years. Anne has been employed in schools, community services and has conducted research at The Children's Hospital with Sydney University.
Anne has a special interest in providing psychological interventions for people experiencing depression and anxiety. Some of her areas of expertise include the treatment of obsessive and compulsive disorders, bipolar disorder, grief, and loss. Anne is also skilled in treating a range of childhood disorders and implementing parenting programs, and is committed to enhancing relationships within families.
Anne's therapeutic style is warm, empathic, and compassionate. Her techniques are evidence-based and adapted to meet the needs of the individual. Anne's work with children and their parents focuses on looking for strengths and resilience. The interventions she most regularly uses with individuals include Cognitive Behavioural Therapy, Acceptance and Commitment Therapy, Interpersonal Therapy and Schema therapy. Anne works with children of all ages, adolescents, and adults.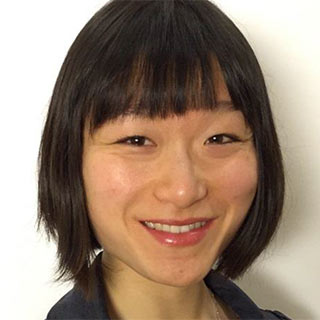 Dr. Ashlen San Letho
Clinical Psychologist; BSc(Psych)(Hons), DClinPsych / MSc
Ashlen focuses on providing a warm and secure relationship with each of her clients in order to support them in achieving therapeutic change. She is dedicated to being a stable base from which her clients are empowered to apply their strengths to the challenges in their lives, find meaning and direction, and be their most effective. Ashlen works with a range of presentations including depression, low self-esteem, adjustment and life transition difficulties, issues with identity, and complex trauma. Her special areas of interest are in the treatment of anxiety disorders, relational and attachment issues.
Skilled in a range of approaches including Cognitive Behavioural Therapy (CBT), Dialectical Behaviour Therapy (DBT), Acceptance and Commitment Therapy (ACT), and Schema Therapy, Ashlen is able to tailor treatment to the specific needs of each person. She is particularly interested in working from a psychodynamic and attachment-based perspective, in order to help her clients understand and modify unhelpful relational patterns.
Ashlen is a Clinical Psychologist holding a combined Doctor of Clinical Psychology and Master of Science degree from the University of Sydney, and a Bachelor of Science with an Honours degree in Psychology from Macquarie University. Ashlen sees adults and adolescents (15+).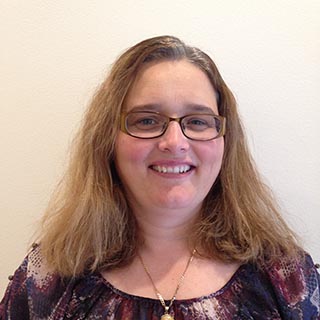 Mrs. Colleen Murphy
Psychologist; BPsyc(Hons), Masters (ClinPsych)(Cand.), PhD (CogSci)(Cand.)
Colleen focuses on helping individuals to transform unhelpful thinking patterns, reduce worry and overanalysis, improve emotional resilience, overcome fears especially in relation to negative life events such as trauma and grief. Colleen is a Registered Psychologist who has been providing psychological services to the community for 10 years. During that time she has worked with people to assist in a wide variety of psychological and emotional difficulties. She typically treats trauma, grief, anxiety, panic, Obsessive Compulsive Disorder, Post Traumatic Stress Disorder, adjustment and depression. She focuses on using evidence-based treatments such as Cognitive Behavioural Therapy and Acceptance and Commitment Therapy.
Colleen is an insightful and dedicated therapist, who works to empower clients to better deal with their stresses and difficulties. Colleen focuses her work with adults and adolescents (age 12+).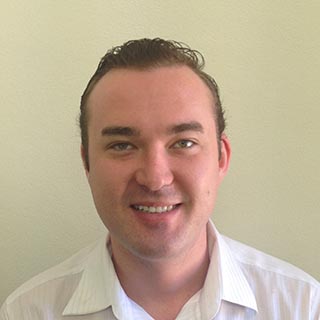 Mr. Andrew McPherson
Psychologist; BS (Psych) (Hons), M (ClinPsych), MAPS
Andrew holds a Masters degree in Clinical Psychology, and a First Class Honours degree in Psychological Science from the Australian College of Applied Psychology, where he was awarded the medal for Outstanding Academic Achievement. Whilst undertaking his psychology degrees he worked as a psychiatric nurse in the private health sector. He is currently working part-time at a psychiatric hospital in the Drug and Alcohol inpatient and outpatient setting.
Andrew has presented in national conferences and has been published in the Journal of Psychopathology and Behavioural Assessment. His research has focused on attitudes towards alcohol amongst people with an alcohol use disorder. In clinical practice, Andrew has worked with adolescents and adults experiencing anxiety, depression, and eating disorders.
Andrew is trained in Cognitive Behavioural Therapy (CBT), and also incorporates other evidence-based psychological interventions including Acceptance and Commitment Therapy (ACT), and Dialectical Behavioural Therapy (DBT). Andrew adopts a client-centered approach, and a non-judgemental and supportive attitude in clinical practice, aiming to provide adaptable and effective treatment methods to adults and adolescents (15+).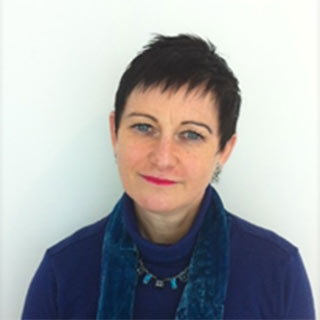 Dr. Naomi Halls
Clinical Psychologist; ASCM, BA, Grad. Dip. Psy (Distinction), B.Soc. Sci. (Honours), MPhil, Doctor of Psychology
Naomi Halls is a clinical psychologist and is a graduate of Sydney Conservatorium, Macquarie University and Charles Sturt University. Naomi received The Vice Chancellor's Commendation for Academic Excellence for her doctorate in clinical psychology.
Naomi provides psychological interventions for a range of difficulties including anxiety, depression, trauma, bereavement, anxiety, depression, perfectionism, self-harm, and relationship problems. With doctorate studies focused on performance anxiety, Naomi has special interests in providing strategies to manage music and exam performance anxiety, public speaking, interview and study techniques and support for stress management. Naomi has also worked in the public health system with an appointment in paediatric oncology at Westmead Children's Hospital. Naomi also has a particular interest in chronic pain and acquired brain injury.
Naomi's therapeutic techniques are always based on current evidence-based theory. Her therapeutic style is warm and empathic and the client, as an expert in their own life will be gently supported to explore and implement their individual treatment needs. With an adjunct career in music education, Naomi enjoys working with clients of all ages. She sees children, adolescents and adults.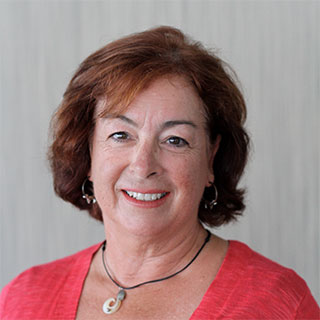 Dianne Fitzgerald
Clinical Psychologist BA(Hons); MPsychol; MAPS
Dianne is a fully registered Clinical Psychologist and specialist Medicare provider with over 15 years experience in adolescent and adult mental health. She has worked in a variety of tertiary-level mental health settings, both in the public and private health sectors including the Acute Adolescent Unit at Redbank House, Coral Tree Family Service and Youth off The Streets. She is a published researcher and has presented at many conferences and seminars. She has also been an invited speaker on HSC stress management at many Sydney high schools.
She uses a variety of evidence-based treatment modalities, tailored to the individual's needs including Cognitive Behavioural Therapy, Schema Therapy, and Acceptance and Commitment Therapy. She is a committed and compassionate therapist for adolescent (12+) and adult clients, and has particular interest in CBT for first episode psychosis, anxiety, mood disorders, adolescent mental health, parenting strategies and stress management.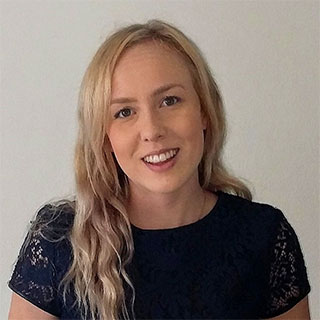 Adele Stavropoulos
Psychologist; BPsych (Hons), M (ClinPsych), PhD (ClinPsych) (Cand.)
Adele holds an Honours degree in Psychology from the University of New South Wales. She has completed a Masters degree in Clinical Psychology and is undertaking a PhD in Clinical Psychology at the University of Technology Sydney. Adele has gained clinical experience in the public health sector (Westmead Hospital), university clinics (UTS Psychology Clinic), non-government organisations (NSW Service for the Treatment and Rehabilitation of Torture and Trauma Survivors) and research clinics specialising in trauma (Traumatic Stress Clinic and Refugee Trauma and Recovery Program UNSW).
Adele is experienced in the evidenced based assessment and treatment of a range of clinical presentations including mood disorders, anxiety disorders, trauma and stressor related disorders, adjustment difficulties, grief and loss, and health related problems. While Adele primarily uses Cognitive Behavioural Therapy (CBT), she integrates other approaches including Acceptance and Commitment Therapy (ACT), Dialectical Behaviour Therapy (DBT), and Mindfulness- integrated Cognitive Behaviour Therapy (MiCBT). Adele is a warm and approachable clinician who strives to create a safe and comfortable therapeutic environment with clients of all ages (children, adolescents and adults).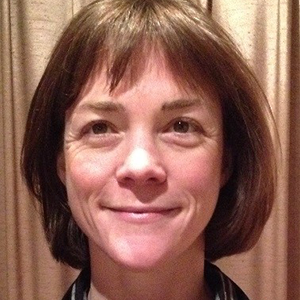 Ms. Melanie Truscott
Clinical Psychologist; CCLIN, MAPS
Melanie is a clinical psychologist who completed her degree in Clinical and Organisational Psychology at the University Koblenz-Landau, Germany. She has been a Registered Psychologist in Australia since 2005 and a member of the APS College of Clinical Psychologists since 2012. Melanie has ten years of experience treating patients with a variety of mental health problems, including depression, anxiety, trauma, substance use disorders and personality disorders. She has been delivering psychological assessment and therapy both in the public health sector and in private practice. She also provides clinical supervision to psychologists, clinical psychology registrars and students.
Melanie works within a number of evidence based therapeutic models, such Schema-Focused Therapy, as well as mindfulness-based cognitive therapies, including ACT (Acceptance and Commitment Therapy) and DBT (Dialectic Behaviour Therapy). Melanie is also trained in EMDR (Eye Movement Desensitisation Reprocessing), a form of psychotherapy that enables people to heal from symptoms and emotional distress, which are the result of disturbing life experiences. She is a warm and caring clinician, and is passionate about improving clients' quality of life. Melanie sees adults 18 years and older.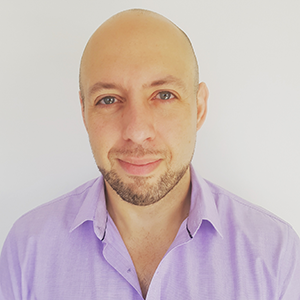 Mr. Paul Kallaras
Educational and Developmental Psychologist; BSc(Psych), PGDipPsych, MPsych(Ed&Dev), MAPS, MCEDP
Paul is an Educational and Developmental Psychologist, fully registered with the Australian Health Practitioner Regulation Agency (AHPRA) and the Psychology Board of Australia. He is a full member of the Australian Psychological Society (APS) and the APS College of Educational and Developmental Psychologists. Paul is a graduate of the University of Sydney and University of Western Sydney, having completed a Bachelor of Science (Psychology), Postgraduate Diploma in Psychology, and Master of Educational and Developmental Psychology. His notable achievements during his studies include being named in the College of Arts, Education, and Social Sciences Dean's Merit List and being inducted as a member of the Golden Key International Honour Society in 2009.
Paul has extensive experience working with children, adolescents, and their families. He has worked for numerous years as a school counsellor and within allied health teams assessing children and adolescents with sensory impairments and other complex needs. He has had roles in assessing children for research studies, and in crisis intervention/counselling. Paul has presented at national and international conferences on a range of topics, including building resilience, positive behaviour support, and psychometric assessment with children who have complex needs.
Paul is warm and genuine in his approach, working within evidence-based frameworks in order to achieve best outcomes for the individuals he works with. Paul sees children, adolescents, and adults of all ages.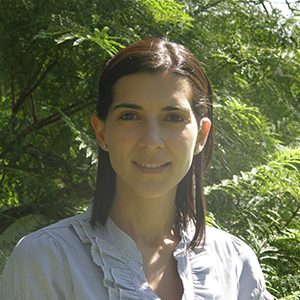 Ms. Denise Constantinou
BA (Psych), PGDip (Psych), Master of Psychology (Forensic) MAPS
Denise holds a Bachelor degree and Postgraduate Diploma in Psychology from Macquarie University. Denise also holds a Masters degree in Forensic Psychology from the University of Western Sydney. Denise has gained experience in a range of public and private settings including correctional institutions, the court system, hospitals and the community.
Denise has delivered psychological interventions to adolescents and adults experiencing a range of difficulties including depression, anxiety and first-episode psychosis. She has worked to assist those who have suffered a psychological injury in the workplace to support them in their safe return to work, and has delivered intensive group and individual therapy to those presenting with substance dependency and legal problems. Denise has been employed by the NSW Department of Corrective Services where she worked with young adult (18-25 years of age) and serious offenders in areas including assessment and management of risk of harm to self and others. She has experience in writing Court and Parole reports including assessed risk of future violence and/or risk of recidivism.
Throughout her work as a clinician, Denise has always taken a non-judgemental and caring approach and is keenly interested in assisting individuals to improve their overall quality of life.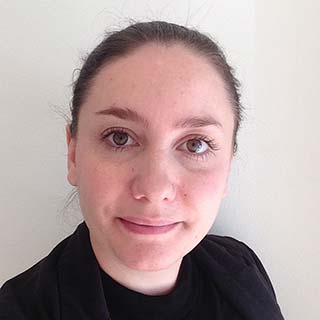 Ms. Stephanie Bath
Practice Manager; BAPsych(Hons), Dip Prof Pract Mgt (cand.)
Stephanie holds a First Class Honours degree in Psychology, and is currently undertaking a Diploma of Professional Practice Management through the University of New England. She has been working at the Western and Northern Sydney Psychology Clinics and The Children's Psychology Clinic as practice manager since 2014.
Using the clinic's unique match-procedure, Stephanie is passionate about doing her best to match individuals with psychologists based on age, gender, culture, temperament and the client's instinct in order to facilitate effective therapy.